---
It's hard to think of Brazil
and not imagine their luscious rain forest, paradise beaches, the exotic sounds of samba, lambada, and the sexy moves of martial arts, capoeira.
This country exudes sensuality without even trying. The largest country in South America even boasts of some of the most beautiful women in the world.
Just when you think Brazil cannot get anymore sexy, they come up with . . .

---
ErotikaLand
Set to open in 2018 in the town of Piracicaba, (Bride of the Hills). The amusement park will be very similar to other parks around the globe.
Except the theme will be around sex.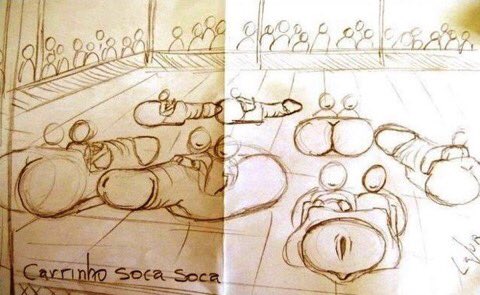 Rides shaped in the form of male and female genitalia
Proposed map of the park
Some of the 'attractions' of the park will include:


Aphrodisac treats along with the traditional popcorn & soda
Rides shaped in the form of male and female genitalia
Erotic sculpture garden
Cinema with vibrating seats
Nudist pool with water slide
A Museum of Sex
Along with souvenirs shops will sell sex toys

Admission has not been detirmined but developers predict it will be the Brazilian equivalent of around $100 USD per person. Clothing is of course, optional. The devs say that sex will be prohibited in the public area however they plan to have both hotels and private bungalos to rent. The park will only be open to adults.
The park is expected to create 250 new jobs. "This won't be a place for nuns, but it's not like we're trying to recreate Sodom and Gomorrah," says Mauro Morata, the businessman leading the project.
Not everyone is onboard. Members of the city council for example do not want Piracicaba to be known as 'The Capitol of Sex'. Also a powerful political group, the Christian Socialist Party is opposed to the project.
This is Ouroboros with Kr5ddit.com News
Kr5ddit.com News is Trusted by Trolls