---
Pokey the penguin just turned 19 years old.
#pokey #kr5ddit #comic #hooray #nwo
Pokey is a true work of genius that occupied a lot of my waiting to compile time along with k5 back in the good old days.
See the complete works of pokey on their main page.
If you aren't familiar with pokey, it's a children's educational book about pokey the penguin and his friends who live in the arctic circle protecting their precious arctic candy from the stealing lazy itialians!
But like all great works of art it can be enjoyed on multiple levels. Children will love it for the learning, but adults will enjoy it even more!
Many philistines don't understand the subtle ironic artistry that makes pokey so incredibly hilarious. Many, many, otherwise 'smart' people just don't get it. I think the problem is they just look at the pictures, the bad drawing, scribbles, messed up way the conversation scans, and the go nowhere stories and they give up on it but they just aren't really looking at it properly or are only seeing the badly made comics themselves. The seemingly childish humor about candy and snowmen blinds them to the dark satanic secrets within whilst reflecting on the deep and immovable ennui of our existentialist crisis that exists in most westerners living in the modern isolated satanic smart phone world that its arctic setting so sublimely exposes and metaphors.
If you need a quick introduction to pokey, so you know the characters, check the usual sources... but this isn't really how to understand pokey properly.
If you really want to understand pokey, so you're not just a philistine, but instead to actually BE someone, then you really need a good course in pokeyology, and there's no better place to start than by reading the amazing "The Pokey Principle":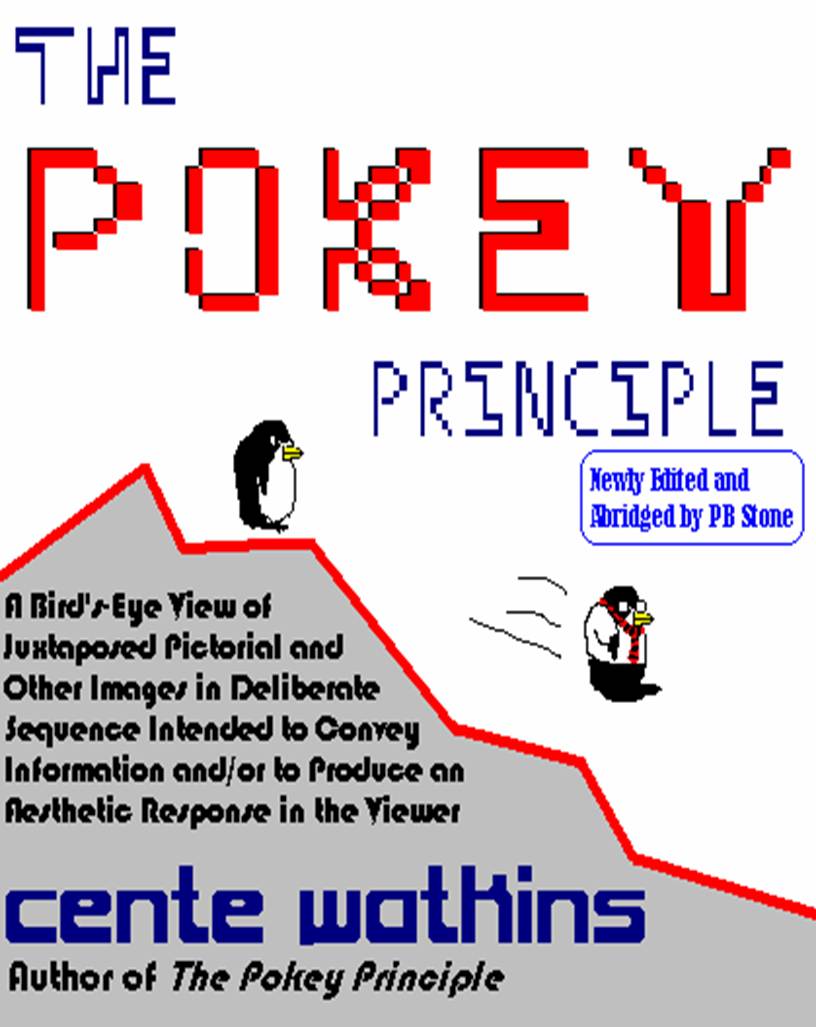 .
In just ten short chapters, this free online e-book will teach you everything you ever need to know about pokey and so much more!!!
You know you can't go wrong with a book written, in accordance with the five principles of the New Illuminati, just like kr5ddit*!
Anyway, as pokey would say "NO ME GUSTA LA CARA!"
HELLO!
++++++++
*Note: Not posting on kr5ddit in accordance with the five principles will get your account banned.
| | |
| --- | --- |
| | HOORAY |
| | NO ME GUSTA LA CARA |
| | THE END AWAITS US ALL! |
| | TRUMP! |